Festival
Popadelica 2009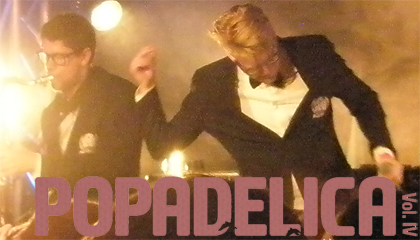 För andra året i rad fanns Joyzine på plats när Popadelica slog upp sina portar i Huskvarna och sparkade igång festivalsäsongen på allvar. I ett startfält som dominerades av svenskklingande pop hittade vi även amerikanska veteraner, överlyckliga rappare och introverat oljudsmakare. Recensioner hittar ni här:
...and you will know us by the trail of dead
Au Revoir Simone
Babian
Florence Valentin
I'm From Barcelona
John ME
Krunegård, Markus
Movits
Spleen United
Ättestupa

Intervju: John ME
Mikael Mjörnberg
2009-05-03
Foto:
Hemsida:
www.popadelica.se
Kommentera
peter, 2009-05-04 20:06:54 (217.210.189.110)
Vart har ni nordpolen-recensionen?